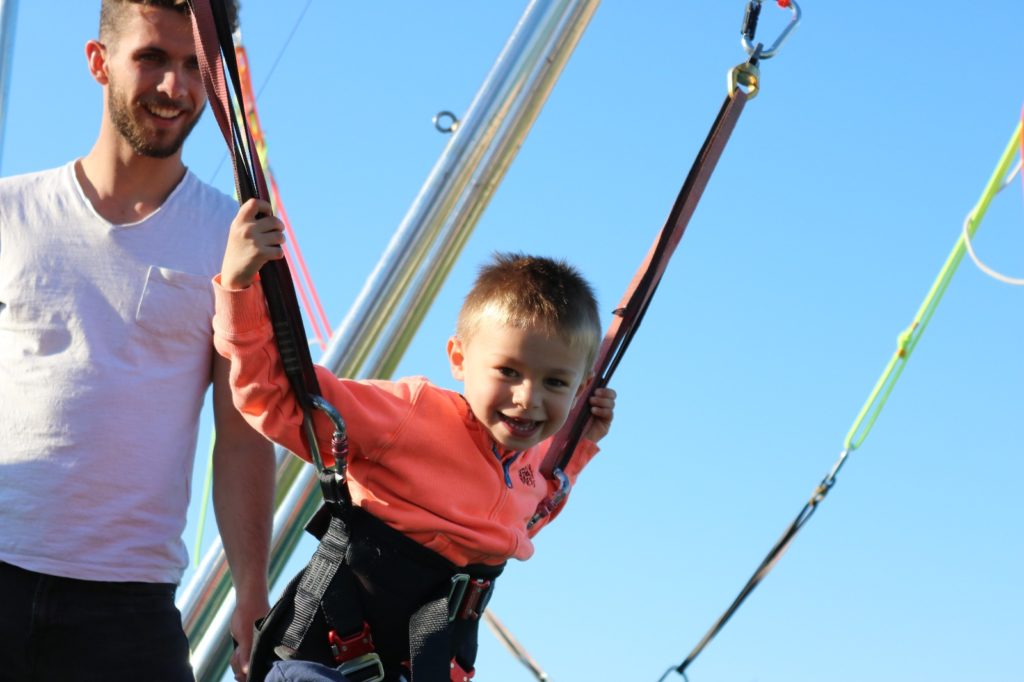 Vél Ile de Ré is also a children's paradise!
On the seafront of La Flotte, right next to the playground, from April to September we offer fun and original activities that will delight your children.
Depending on the age and their taste, you can choose the elastic trampoline or the electric car circuit ... and why not both to vary the pleasures?
You can enjoy these activities from April to early September during school holidays, from 10:30 a.m. to 1 p.m. and from 5:30 p.m. to 8 p.m. These times are given for information only and can be adjusted according to the weather.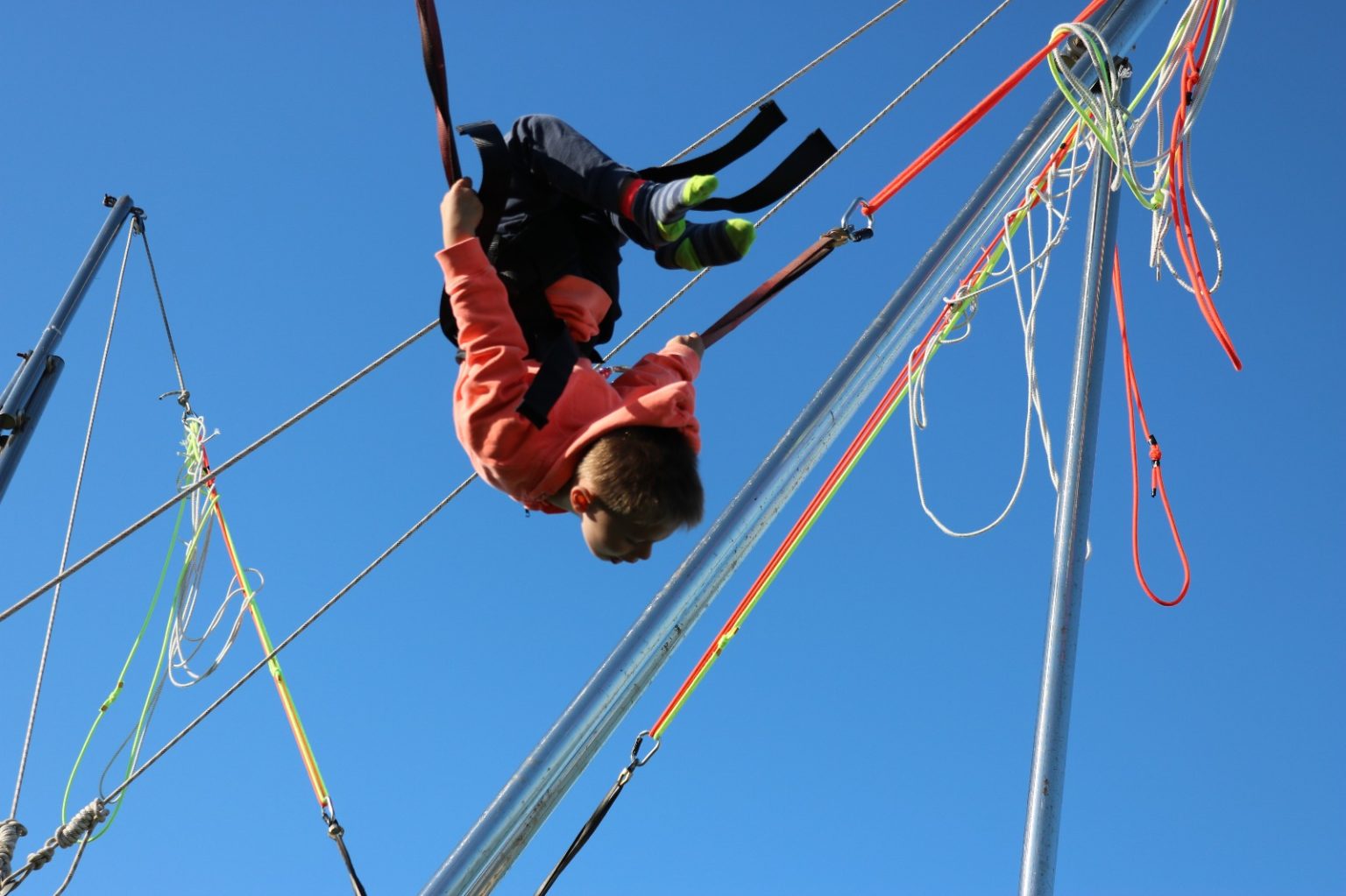 The elastic trampoline
The activity can be practiced by both children and parents.
For 5 to 7 minutes, attached by a harness to a large structure of 8 meters, you will experience strong sensations with a surprise to finish ... but we do not tell you more, it will be necessary to test to discover it.
Above all, don't forget your camera to capture this moment.
Valentin, a young seasonal worker who grew up on the Ile de Ré and returns every year for the season, has the art of making this moment unforgettable.
The kids love it and wanting more.
Think of the subscription formula! Useful information :
One session: 5 euros Subscription - 7 sessions: 30 euros Subscription - 12 sessions: 50 euros
Contraindication: pregnant woman - person with heart problems For people from 15 to 75 kg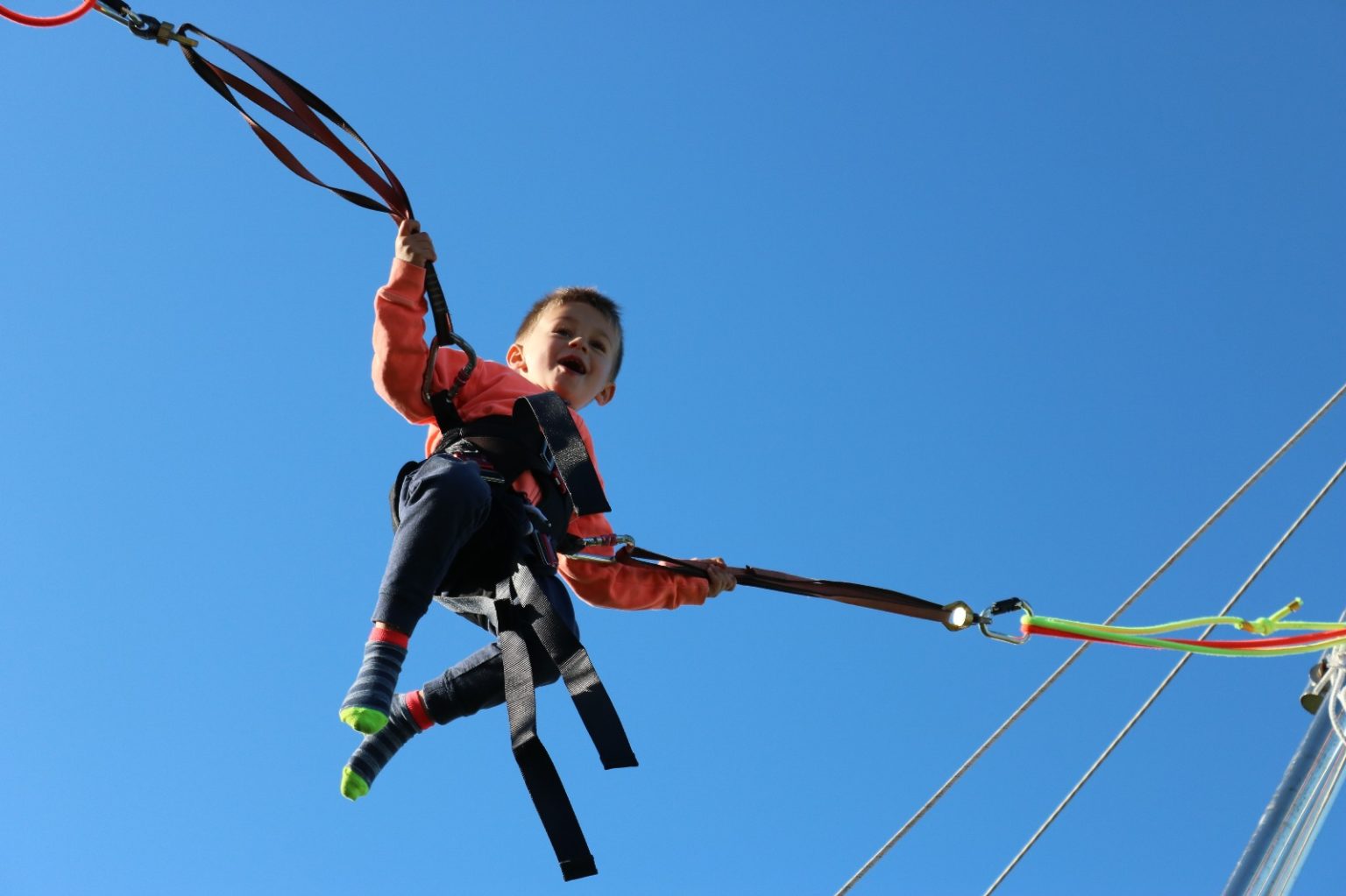 Circuit of small electric cars
On this grass circuit, your children will be able to do like the grown-ups.
At the wheel of a small electric car the young driver will follow a route alone or with the help of parents who can remote control the vehicle: accompanied driving before age! A replica of a real car, there are all the details, from the sound of the engine to the music ... except the speed.
In complete safety, the little ones circulate for 5 to 7 minutes with stars of pride in their eyes.
Useful information : One session - 5 to 7 minutes One session: 5 euros For children 10 months to 6 years old
The Ile de Ré is truly the Island for children, so give them a unique experience to mark the holidays!